A motivated and engaged front line is the key to driving quality and growth.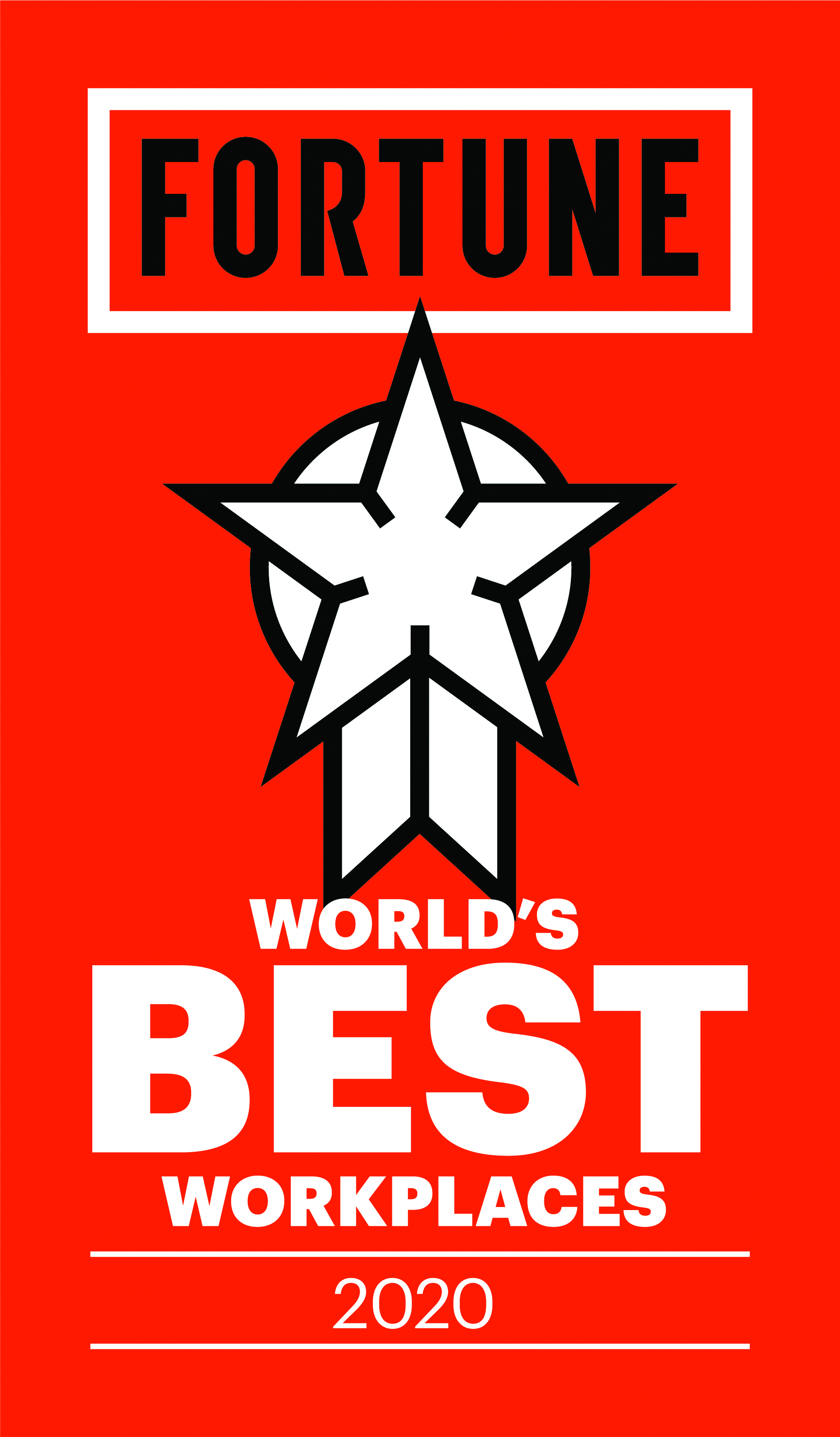 The pandemic has tested frontline companies like DHL Express like never before, but its employees have risen to the challenge. From delivering essential equipment and medicine around the world at speed to producing and donating personal protective equipment and providing logistics support for charities, the company's mission 'connecting people, improving lives' has never been more tangible.
"People are at the heart of our company," says John Pearson, global CEO of the international shipping firm. "That was true for the time before COVID, it is true now, and will be true in the future." The team's ability to persevere is why DHL gave each member a bonus this year of about $350.
Strong identification with the company and its purpose drives the can-do culture at DHL Express, one of Fortune's 2020 World's Best Workplaces. DHL has more than 100,000 employees in around 220 countries and territories, and they are the bedrock of its business model, enabling delivery of more than 400 million shipments a year. The first-rate customer service they provide leads to loyal customers and profitability. Leadership goes to great lengths to motivate them, resulting in 93% of employees saying DHL Express is great place to work.
DHL Express's proprietary development program, Certified International Specialist, engages employees from the get-go in the company's mission, culture, and interconnectedness. Its philanthropic initiative, DHL's Got Heart, rewards employees who go above and beyond outside of work, with the company donating more than $1.7 million last year to their causes.
"It enables us to support important causes while also getting to know our people better outside of work and showing them we care about the causes they are passionate about," says Regine Buettner, executive vice president of global HR. "We must live up to our purpose of connecting people and improving lives, and support our people to do the same."
While DHL offers an array of benefits, it prides itself on its ability to recognize and celebrate its people in unique ways—such as the DHL Employee of the Year program. Pre-pandemic, every year DHL offered its most dedicated employees a money-can't-buy celebration experience. Staying in five-star resorts, winners were joined by senior leaders for a full itinerary of exclusive experiences and recognition events.
DHL's award-winning Certified International Specialist program has created a unique culture and bond across its vast workforce, and engagement initiatives such as the company's annual Football Cups promote friendly competition among employees from across the globe.
"Our people-first approach means we continue to care for our employees worldwide and create an engaging workplace for them," says Buettner. "And while we have adopted alternative and virtual ways of celebrating, we cannot wait for those events to return."
As the pandemic continues, DHL's workforce insists on being a part of the solution while supporting communities and bolstering global trade. "I'm very proud to acknowledge the compassion, courage, and commitment of our employees," Pearson says. "There is no such thing as support functions—everyone is on the front line, and everyone is essential."